Flat Roofing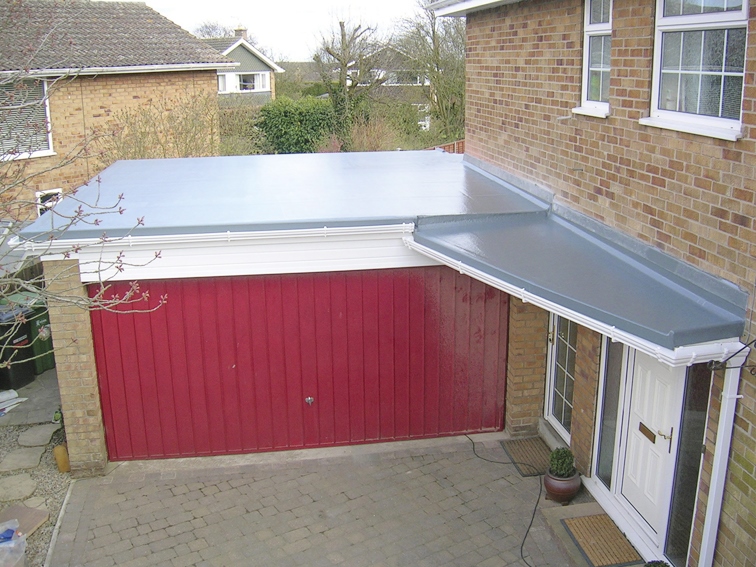 Flat roofing has become an increasingly popular roofing solution. Due to its quality design and the technologically advanced materials now available to use. It also benefits from being affordable and easy to work with.
If flat roofing is installed correctly it has amazing longevity. Making them one of the most cost effective solution for a roofing system when you consider the cost per year that it performs for. There is no reason why a flat roof cannot last more than 20 years. Every flat roof that we install comes with a 100% guarantee.
A flat roof is a roofing solution which can be applied to several different buildings. Including houses, extensions, garages and commercial buildings.
Materials used in Flat Roofing
There are a variety of materials which can be used to provide a flat roofing solution. The most common solutions are EPDM Rubber and GRP(Fiberglass). But finishes are also available in felt and mastic asphalt.
Why Choose Flat Roofing?
You receive multiple benefits by choosing flat roofing. Due to advances in technology flat roofs offer far more than just their protective function.
Flat roofs can now be installed in a way that allows high durability even under heavy foot traffic. It is even possible to use flat roofing as a way of creating a rooftop patio, garden or walkway.
Additionally, it is now possible to give flat roofs an attractive finish. There is even the capability of choosing from a range of colours for your roof. This means you can choose a colour for your roof which suits your personal preferences and complements the rest of your property.
Flat roofing is the most cost-efficient roof shape as all your room space both above and below your roof can be fully utilised.
It's smaller surface area means less material is required to cover your roof. And in most cases flat roofs are stronger than pitched roofs.
If you need any other information about the benefits of flat roofing please get in touch.
Would you like more information about Flat Roofing?
Flat Roofing Video